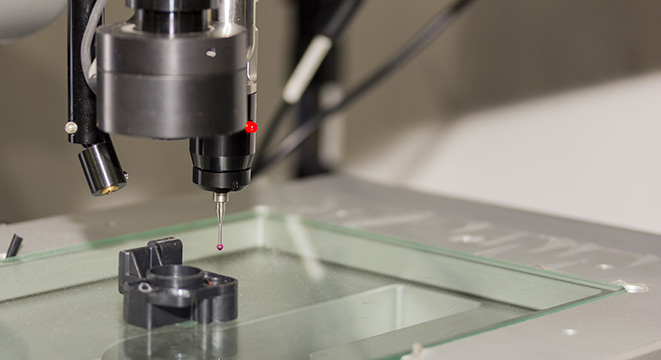 To facilitate fast, reliable inspection of parts, we have invested in an automated vision system Co-ordinate Measuring Machine (CMM) with probing abilities. It uses a High Definition camera and a probe to accurately measure parts. The vision system, or CMM, allows for fast, accurate reporting of dimensions, from a single inspection up to 100% part inspection, with as many dimensional checks as required. The vision system gives assurance of part accuracy from start to finish, offering peace of mind that you will receive only the highest quality product.
The system allows us to provide contract part measuring and reverse engineering. The process of writing a CMM program is fast and efficient, allowing us to make programs for single and low quantity jobs as well as production quantities.
In addition to this, we are in the process of attaining our ISO:9001 – Quality Assurance. Stay tuned for our accreditation.